Cornwall man Benedict Everett jailed over child porn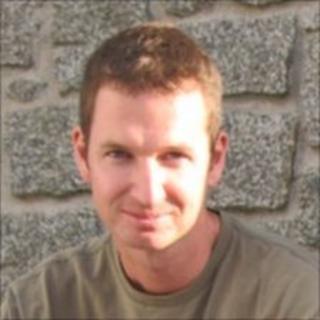 A man has been jailed for possessing and distributing thousands of "hideous" images and videos of child abuse.
Benedict Everett, 36, of Cornwall, had more than 7,000 files on his computer, many of which he shared on the internet, Truro Crown Court heard.
More than 320 items were classed at level five, the most serious.
Everett, of Pipers Cottage, Lamorna, was jailed for nine months after admitting 19 charges of making and possessing child pornography.
Police arrested the defendant last October after getting information about him from a paedophile arrested in the north of England.
Underwear stolen
During the trial, prosecutors told the court Everett lived in an online "fantasy world", storing images including rape and torture on a computer and memory sticks at his home.
When police raided his home, they also found a carrier bag full of women's underwear he had stolen from local washing lines.
As well as the level five images, a further 1,107 images and videos were classified as level four, the court heard.
Everett admitted to all of the charges - including a charge of theft, relating to the underwear - at an earlier hearing.
Philip Lee, prosecuting, said Everett had previously been musical director of the Hammered Steel music group, enabling him to work with young people and teach at various schools in Cornwall, but there was no suggestion any images related to children at the schools or in the band.
International market
Defending Jeremy Leaning, said his client had admitted his crimes with "absolute frankness" to police immediately when they arrested him and that a prison sentence would be "counterproductive".
He said: "This is a man motivated and determined to rebuild his life without sight of these hideous images."
Sentencing, Judge Barry Cotter told Everett that even though he had not directly abused children, they had been abused to satisfy the "international market" in child pornography which he was part of.
The judge added that, given the nature of the images, a suspended sentence was out of the question.