Cornwall's churches face major changes, claims bishop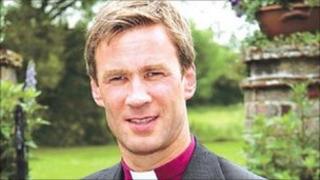 The Church in Cornwall is going to have to change over the next few years, according to the Bishop of Truro.
The Right Reverend Tim Thornton said more work would have to be undertaken by lay members of the community.
He is carrying out a series of roadshows across the county to discuss the future of the Church.
Mr Thornton said he "hopes and prays many of the buildings would flourish and thrive, but the way the organisation happens will have shift".
He is encouraging people of all ages to attend his roadshows, which are being held throughout Cornwall.
He said: "I would like us to come together to talk about ways in which we can grasp and shape the opportunities provided by the challenges of 'being the Church' today.
"If we all see ourselves as disciples... then we will need to understand our role as those who have gifts and a part to play."