Truro vicar sets up divorce aid courses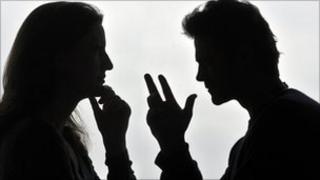 A new course to help people going through divorce and separation has been set up by a vicar from Truro.
The Reverend Charlie Boyle set up the weekly meetings to help others following his own experience of divorce.
Mr Boyle, who is the vicar at Kea Church, is running six weekly sessions, which last for two hours.
He said the sessions provided a time to "receive wisdom from other people who have been through divorce".
Mr Boyle said: "I have been through divorce myself. I went on a course and found it really helpful for me, when I went through that very painful experience.
"One of the key things, especially if you have children, is to try and keep good relationships with your ex.
"Try and be in a place where you can talk civilly to someone who at times you might want to hate in a very great way, which is not very helpful for the children."
The recovering from separation and divorce sessions are held every Tuesday at Epiphany House in Truro.