Charity claims postnatal sufferers need specialist care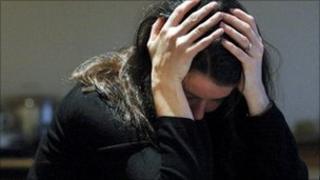 A charity claims there is a chronic lack of awareness and a need for more specialist care for women in the south west with severe postnatal depression.
4children says nationally 35,000 cases of the condition go untreated every year.
Severely affected mothers in Devon and Cornwall have to travel out of county to receive care in a specialist unit.
NHS South West said talks were under way to provide a "specialist inpatient unit in the region".
Charity spokeswoman Clare McCarthy said "healthcare professionals are not properly diagnosing postnatal depression" and many women were going untreated.
Ms McCarthy said severe PND was "very treatable" but she said there will be "some women that will need very specialist inpatient care".
"There are special mother and baby units across the country where they do this treatment which means mother and baby can be together, but unfortunately there is not one of these units in the whole of Devon or Cornwall", she added.
'Not completely optimistic'
A spokesperson for NHS South West said talks were under way between the primary care trusts in the region about the need to establish a mother and baby unit for the most severe cases.
It said an "overall framework is also being worked on to ensure all levels of need are met".
Consultant psychiatrist Dr Adrian Flynn said there was a need for more specialist care "across the board" claiming postnatal depression is "not at the forefront of clinicians' minds".
Dr Flynn is also vice chair of the Angela Harrison Charitable Trust which aims to raise awareness of postnatal depression.
He added that with changing structures within the NHS he was "not completely optimistic at the moment".