Cornish fishermen to work with scientists on stocks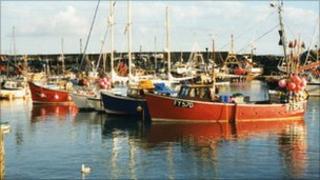 Cornish fishermen have pledged to work more closely with scientists in an attempt to get a more accurate picture of fish stocks.
They believe better information on fish numbers could lead to a change in rules which force them to dump certain species caught accidentally.
Fishermen and scientists met in Newlyn in an effort to tackle the issue of by-catch and discards.
Scientists and the fishing industry have often disagreed on the data.
The Cornish Fish Producers Organisation called the meeting in Newlyn in an attempt to find common ground and greater co-operation.
Chief executive Paul Trebilcock said: "We believe the science isn't as bad as portrayed by some groups.
"We're going to start at the beginning and hopefully the quid pro pro is we see some improvement in management."