Cornish free school 'ready by September 2012'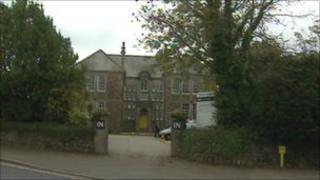 The first free school in South West England, in mid Cornwall, will be ready for a new intake of pupils by September 2012, its head teacher has said.
St Michael's Catholic Secondary School, currently in Truro, has been granted permission to be a directly state-funded school.
New premises for up to 300 students have yet to be secured.
But Neil Anderson said he was confident it would be able to relocate to the site of Camborne old grammar school.
'Site needs future'
The independent school, which opened in 1998, currently has about 25 students.
Mr Anderson said that the planned expansion and the search for premises was "a big task".
He said: "It's certainly been a big task up to now, but we're up for it."
He added that there were "a lot of people working on this" and that the old Camborne school site "needs to have a future".
He said: "It's difficult to see what else it can be used for. It was designed to be a school for about 250, similar to what we're trying to create."
Granting the school its free status with another 78 around the country last week, education secretary Michael Govern said such schools would "raise standards in communities where the need is great".
Free school critics claim they can be socially divisive, but governor Joyce Sanderson pledged St Michael's would be "open to everyone".
Free schools allow groups of local parents, teachers or charities to establish their own schools and, like academies, will be outside local authority control receiving money directly from the Department for Education.