Festive light struggle for Cornish towns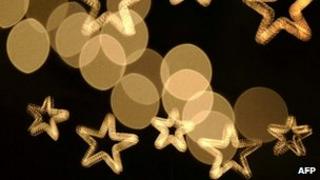 Towns across Cornwall are appealing for sponsorship and donations to meet the cost of Christmas street lights.
Some local councils have cut their funding for festive displays because of budgetry contraints.
Traders in Wadebridge are trying to raise £4,000 and in Looe shop owners have collected a total of £,1600 so far but say they need to raise more.
However in Truro the city has set aside a budget of £65,000 for its Christmas lights extravaganza.
It is a varied picture across the county, with some towns appearing to have the funding in place while others are hoping for last minute donations to create a special festive atmosphere.
'Tight' budgets
Dominic Walford, from Wadebridge chamber of commerce, said: "A couple of years back we relied on a £2,000 grant from the town council, but economic climates as they are means the grant was lost."
Traders in Penryn said they are fundraising and looking for sponsors.
At Camborne the town council is contributing a sum of £4,500.
The council at St Austell is letting the chamber of commerce have £3,000 towards repairing and installing the Christmas lights.
In Falmouth it is a brighter picture, with more than £20,000 from the council.
The town manager, Richard Gates, said: "We are up to 80,000 lights this year. We have got a five year plan of what we want to do.
"Budgets are tight but we do as much as we can such as making the lights locally, whatever we can do to reduce the cost."