Water survey reveals potentially fatal poisons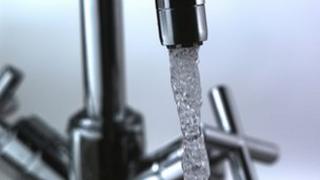 A survey of private water supplies serving 258 homes in east Cornwall has revealed high levels of metals in more than 80 households.
In 16 cases the water had elevated levels of the poisons such as lead and arsenic.
The Health Protection Agency (HPA) survey was commissioned as a result of new regulations.
Dr Jill Meara, from the HPA, said they were advising the council on the "health implications" of the findings.
New private water supply regulations which came into force in 2009 require councils to complete an assessment of the risks to the quality of private drinking water supplies in their areas by January 2015.
Cause for alarm
The households where the water sample has exceeded the standard have been given a results letter with specific advice about next steps and health information.
In the cases found to have elevated levels of lead and arsenic, householders are being advised to consider resampling, replacing plumbing, installing water treatment facilities or using an alternative water supply.
Graham Martin from Cornwall Council's Environmental Health team said: "It is important that the health risks are seen in context and for householders to have all the facts before making a decision about any action."
HPA deputy director Mrs Meara said: "We appreciate that where substances such as arsenic and lead are found in higher levels in private water drinking supplies, it can cause alarm.
"It is for the council to take forward any further actions to protect the householders' health."