Goonhilly satellite station project awaits funding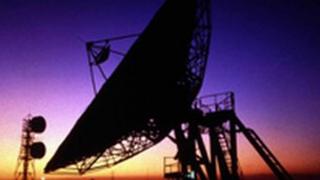 A company which plans to give an historic Cornish landmark a new lease of life is waiting to see if it has secured government funding.
GES, the company which leases the Goonhilly satellite station near Helston from BT, wants to use it for radio astronomy work.
The project did not feature in the latest round of regional growth funding which allocated £1.4bn.
GES said talks were continuing and it remains hopeful.
At one time the satellite earth station at Goonhilly was the biggest in the world with 60 satellite dishes in operation.
GES Limited - the company that applied for Government funding - wants to use Goonhilly for scientific work probing the origins of the universe.
Some of the satellites might be upgraded so they can link up and communicate with spacecraft.
Ian Jones, GES chief executive, said: "Goonhilly is so important to us. It was the first earth station in the world.
"We could use this for the next 50 years for space exploration and science research and to really contribute to the UK space economy."
'Jobs boost'
Goonhilly received Britain's first live television broadcasts from the United States but in 2006 satellite operations at the site finally came to an end.
Oxford University, along with Leeds and Hertfordshire want the Goonhilly satellite dishes to be part of a massive global telescope project.
Dr Martin Jarvis, from the Centre for Astrophysics at The University of Hertfordshire, said: "There are very few sites in the UK where these facilities exist.
"It's a massive opportunity rather than build a new dish, use existing facilities which are perfectly good enough."
Andrew George, the MP for West Cornwall and the Isles of Scilly constituency of St Ives, said he believed Goonhilly's bid would eventually be approved.
Mr George said: "This is a real jobs boost for the area. It will breathe new life into the local economy and help give the UK a competitive edge in an emerging market."
At one point, the site attracted about 80,000 visitors a year, until the Goonhilly Earth station visitor centre shut in 2010.