Bude Jazz Festival 2012 will be run by town's jazz club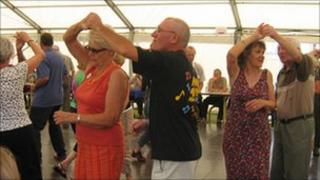 A new jazz festival in Cornwall will take place in 2012 after organisers of an annual event decided to skip a year.
Bude Jazz Club (BJC) members and locals have organised for the Bude Jazz Festival 2012 to take place in August.
The private company responsible for the festival for 25 years said it was skipping 2012 because of economic concerns and the Olympics.
Paul Mayer, chairman of BJC, said that if the new festival is a success it could also run in 2013.
Mr Mayer said: "I suspect there will be two festivals in 2013, if this festival is a success, and I'm sure it will be, and we have enough money to go ahead next year, we will do."
'An economic thing'
"It's a big relief to all people in Bude - businesses and public alike.
"It is going to be changed, it's going back to when Bude Jazz Club was first formed and concentrate on traditional and New Orleans style jazz rather than more progressive."
Organisers of the annual festival had earlier said it was best to skip 2012.
"It's an economic thing," said the firm's Rachel Heyward.
"In its heyday the festival attracted 1,500 people a day. This year it just attracted 600 a day.
"It's a chance to relaunch the festival to cater for the amount of people who want it now."
The week-long festival has been a feature in the town for 25 years, but Ms Heyward said in 2013 it would probably be scaled back to three days.