Cornwall Council approves £40m worth of budget cuts for next year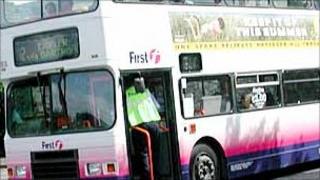 Cornwall Council has approved a budget that will see £40m worth of cuts next year.
The cuts include £1m from the children, schools and families budget, £1m from the environment department and £3.5m from transport.
The Conservative-led authority is on target to save £88.5m by April as part of savings over four years of £170m.
But some Liberal Democrat councillors said they were forced to make the decision with insufficient information.
The council said the cuts, relating to the second year of the savings-strategy, meant future investment could be made in student bursaries and adult care.
'Budget of unknowns'
Independent councillor Neil Burden said: "What we put in place last year proved to be right and I think we're keeping to the model.
"Make the decisions, enable the officers to know where they're going, what they've got, how they've got to work and then actually deliver the services with not too many fault paths of difficulty."
But councillor Jeremy Rowe, leader of the Lib Dem group said: "The problem has always been that this has been a budget of the great unknowns.
"They've not given us enough information, yet there are enough councillors in there from the Conservative and Independent groups who, despite not having the information, seemed to feel they had enough to make an extremely important decision."
The meeting also agreed that £1m would be used to operate public toilets over the next 12 months while a decision is made on their future.
The authority had been accused of "civic vandalism" after proposing the closure of 114 public lavatories to make savings.
The majority of councillors also signalled that they wanted to see a council tax freeze. A final decision on this will be made in February.