Cornwall Council receives £3m in new homes bonus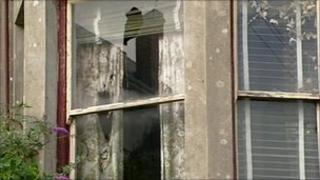 Cornwall Council has been awarded a New Homes Bonus in recognition of providing new housing in the county.
The bonuses are based on the number of additional homes, including empty properties brought back into use, added to the council tax register.
The council received £3m this year and hopes to receive a similar amount each year over the next six years.
Councillor Mark Kaczmarek said it was particularly important to bring empty properties back into use.
Mr Kaczmarek said: "It's win-win, the council benefits because it gets council tax paid on the homes again, we have people living in the homes, we have less crime but also we're not having to build as many houses on green-field sites."
Compulsory purchase
The bonuses are issued in line with the council tax raised from new homes which the government then matches.
Cornwall Council, which was ranked the fourth most successful local authority in providing housing, said in the first part of 2011 it had brought 76 properties back into use, but there remained 3,500 empty properties.
Joe Roberts, senior housing manager for the council, said: "We do everything we can to intervene at an early stage to try and encourage people through advice and assistance to bring the property back into use.
"We've started using more vigorous powers. We have two active compulsory purchase orders in the pipeline, although it appears that after extensive intervention the owner of one of the properties is now putting it up for sale."
Mr Roberts said he hoped in the future a fund could be created to offer homeowners loans to renovate derelict properties which could then be rented by the council.