Users consulted on Cornwall's performing arts library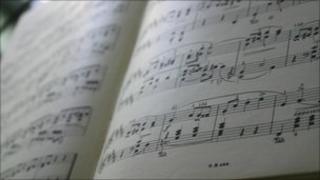 A survey for users of Cornwall's performing arts library could hold the key to its future.
Cornwall Council is asking them to complete the survey into the collection at St Austell before the end of January.
Proposals include relocating back-up stock, including orchestral sets to Threemilestone.
In 2010, Cornwall Library Service was told the department would have to find savings of up to £1.5m.
One of its supporters, David Frost, who runs the St Mewan Sinfonia string orchestra, has described the library as being central to Cornwall's cultural life.
Other proposals for the library include directing all its telephone calls to a central team which already deals with Reference Library enquiries.
Councillor Steve Double, from Cornwall Council, said: "If these new proposals are put in place it will mean that a significant stock of materials will be maintained at St Austell, whilst enabling us to make the service more efficient and available for the whole of Cornwall."
The survey, which launches on Tuesday lasts for six weeks. It can be completed either online or, at Cornwall's libraries.