Domestic violence group in Cornwall may close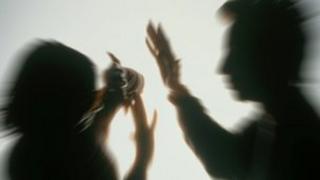 The only organisation which counsels male and female victims of domestic violence in Cornwall has had to stop taking on new clients.
Waves has helped 500 people in the past three years but it has now run out of funds.
The group gets no government aid but hopes that it will receive a grant from the Big Lottery next March.
If it is not successful in its bid for lottery funding organisers have said it could close.
Cornwall Council said domestic violence cost the Cornish economy about £80m a year.
Waves co-ordinator Jo Stone said: "We help people to regain their self esteem, their confidence. We let them decide what they want to do to help them regain their decision making.
"The project will fold if we don't get the lottery funding. There will be nowhere for men to go for counselling.
"For women in the areas we cover, there will be no specialist domestic abuse counselling service."
Ms Stone said in recent days she had seen six people who had come requesting help.
She said: "I have had to say 'I am really sorry I can't help you'. They are really understanding and say that they hope we get the funding so we can help them.
"Doing what I do it's the hardest thing, that because of finances you can't help people."
Kimberley was helped by Waves to recover from domestic violence and abuse.
She said: "I feared for my life. [At Waves] I got to talk, and unload. They listen to you.
"Just having someone to listen, because you feel you don't have a voice. They explain to you what's happened and why, and that it isn't your fault."
The Safer Cornwall Partnership says Waves could be able to tender in the new year for a series of contracts helping survivors.