Rapist Derrick Sheppard jailed over 40 years of abuse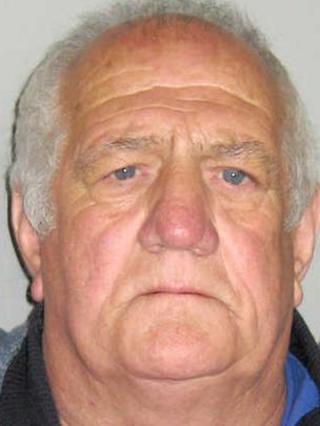 A Devon man who raped and abused girls over a period of nearly 40 years has been jailed for 12 years.
Derrick Sheppard, 73, of Glebe Close, Upton Pyne, near Exeter, was found guilty of three rapes, two attempted rapes and 12 offences of indecency.
Exeter Crown Court heard how one rape victim complained to police in 1970, but the complaint was not taken seriously.
The offences against girls aged six to 18 took place between 1970 and 2006.
The court heard how a woman, who was 18 at the time, had told police in 1970 she had been raped after being kept prisoner by Sheppard in an Exmouth flat.
The victim escaped in borrowed shoes and clothes and dialled 999 from a phone box, where Sheppard was found trying to grab her.
But police did not act until 2011 after Sheppard appeared before magistrates on another sex offence and the rape victim recognised him.
'Robbed of childhood'
Judge John Neligan said: "It does no credit to the local police to whom she reported the rape and who did not take her seriously enough even to take a statement from her."
The judge praised the current investigation team which reopened the case after she contacted them.
The court heard that former farm labourer Sheppard's interest in young girls dated back to the 1960s when he used to hang around outside a Sunday school hoping to meet them.
The offences for which he was jailed happened in Venny Tedburn, near Crediton, Upton Pyne and Exmouth.
One of his victims, now aged in her 40s, sobbed as the judge read sections of her victim impact statement which revealed how the abuse had caused mental problems and ruined her marriage.
Judge Neligan told Sheppard: "You used your victims when you were younger for your own sexual gratification and robbed them of their childhood.
"In their own ways they have all been haunted by memories of their abuse."
Devon and Cornwall Police said in a statement: "The police are continually striving to improve our working practices and we acknowledge that the way we investigate incidents has changed considerably.
"All allegations of rape and sexual assault are taken extremely seriously by the force and any allegation is investigated by specially trained officers with full support being given to victims.
"We would encourage any victim of sexual assault to contact the police so they can be supported and action can be taken."