Cornwall pupil attacks on school staff revealed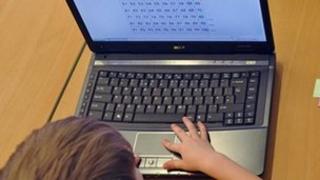 Nearly 130 primary school teachers in Cornwall have been attacked in the past three years by pupils aged between four and 11.
The figures were provided by Cornwall Council following a request under the Freedom of Information Act.
In some instances, chairs, pencils and metal screws were used as weapons and a total of 36 teachers needed medical treatment.
The council said schools in the county were generally "well ordered".
Ian Bruce, head of Rosemellin Primary School at Camborne, and an official of the National Association of Head Teachers, said: "I have known a child pick a chair up and threaten people and we have had to empty a classroom, but we always look to defuse the situation.
"With some of the very young ones when they arrive sometimes they don't want to do things.
"They can injure staff, not deliberately I would hasten to add, but they can injure staff by swinging their arms around, and if you're trying to assist you can get scratched and so on."
Cornwall Council denied the figures raised questions about classroom discipline.
"If members of the public visited any school in Cornwall they would find a very well ordered environment," David Wood, head of service for schools achievement and special needs, said.
"They would find children working hard, learning, and enjoying school life."