Cornwall Council director leaving in management change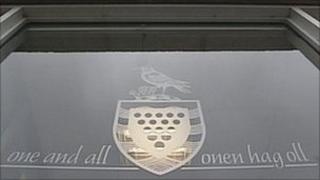 A corporate director of Cornwall Council is leaving as part of changes to its senior management team.
Tom Flanagan - corporate director for environment, planning and economy - will take voluntary redundancy from May 2012, the unitary authority said.
Michael Crich, corporate director for resources, will take on Mr Flanagan's responsibilities temporarily, it added.
The council said the move was part of work to restructure departments to increase efficiency.
Mr Flanagan, who has been corporate director for three years, is one of the nine-strong corporate leadership team.
The 123-seat authority is controlled by the Conservatives and Independents.