Vicar's concern over housing benefits cut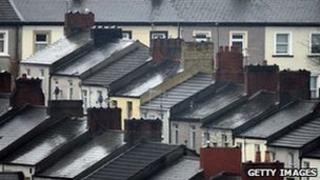 A Cornish vicar has said he is very concerned for single parents in the county affected by the new cuts to housing benefits.
From January single people under the age of 35 can only claim the value of a room in a shared house.
The Reverend Mike Firbank, from Camborne, said the new rules would leave more people on the street.
The Government has defended the cuts saying spiralling benefit costs needed to be brought under control.
Mr Firbank said: "Some people will find themselves not being able to afford accommodation. That's the reality. We will find more people on the street and we will find more people struggling just to make ends meet."
Other critics of the new cuts have said they would leave separated parents with problems over access to their children.
A spokesperson for the Department for Work and Pensions (DWP) said: "The cost of paying housing benefit in the private rented sector has nearly doubled in a decade, so it's only right that we introduce measures which will get these spiralling costs under control.
"Sharing accommodation is common amongst younger people - it's the norm and our housing benefit measures are simply reflecting this."
St Austell and Newquay Liberal Democrat MP Stephen Gilbert is campaigning against the change to what is called the Shared Accommodation Rate.
He said: "I think it's the wrong move. Across the country it's estimated that 100,000 people could be made homeless by this move from the government."
The DWP said: "The average loss per week will be £12 and we expect many tenants to make up this shortfall or renegotiate down their rent.
"For those people who do need support - we are giving local authorities £190m in additional funding (over the spending review period), so that vulnerable claimants can be supported."