Residents in Lostwithiel concerned about young people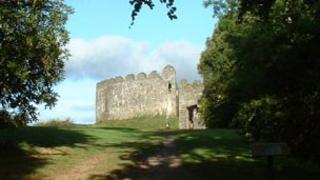 Residents in an east Cornwall town have told the police they are concerned about a recent spate of anti-social behaviour in the area.
People living in Lostwithiel attended a public meeting on Thursday night to discuss what can be done.
Young people living in the town have said there is nothing for them to do.
Police said a small number of youngsters have been causing trouble, but that most of the young people were well behaved.
One resident, Frank Batchelor, is among those concerned about anti-social behaviour in the town.
He said: "As a member of the town's forum we have an office on the railway station. Part of the deal is that for a peppercorn rent we look after the waiting room and we lock it up at night.
"Kids have gone in and trashed it. We're constantly making repairs and cleaning the room. I would like to see that stopped."
Sgt Dave Vickery from Devon and Cornwall Police said: "We have three or four youngsters who have caused trouble in the town.
"The vast majority of the youngsters are as good as gold and have given us no problems. We want to look at ways of preventing kids going down that route."
Sgt Vickery said he hoped a new skate park would open in the near future, and there were other plans to introduce youth groups in the town.
Cornwall Council's member for Lostwithiel, Gavin Shakerley, said, "Cornwall Council will help in anyway to assist Lostwithiel Town Council.
"There is the possibility that if there are specific projects that young people have identified which need a bit of funding to get them started we might be in the position to look at that."