Royal Horticultural Society approval for college courses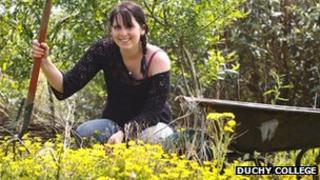 A college in Cornwall has become an approved centre for the Royal Horticultural Society (RHS).
Duchy College Rosewarne, near Camborne, will now offer part-time courses, resulting in recognised RHS qualifications.
Topics will include maintaining plant health, identifying pests and diseases, plant classification and propagation.
The college said being an RHS approved centre would enhance its reputation in horticulture.
Bill Herring, curriculum manager for horticulture and floristry, said: "The RHS qualifications are highly respected within the horticultural industry and in the academic world.
"They provide a sound knowledge and skills base for the keen amateur or someone looking to further a career in horticulture."
He said Cornwall was "renowned" for its gardens and the RHS approval was recognition of the college's commitment and dedication to horticultural training and education.