Simone Grice bridge fall was suicide - coroner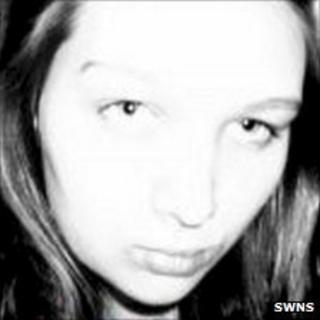 A teenager who leapt to her death from a bridge in Cornwall intended to kill herself, a coroner has ruled.
Simone Grice, 15, from Illogan, fell 150ft to her death from the Tolskithy viaduct over the A30 in July 2009.
The inquest had previously heard allegations that Simone had been meeting men for sex, and was depressed because her boyfriend had left her.
She had used the computer supplied to her for home schooling to chat with men on social networking sites.
Investigating officer, Det Sgt Ben Beckerleg of Devon and Cornwall Police, said there was no evidence of sexual abuse or grooming over the internet.
Social networking
But Cornwall Council said it was now insisting that any computers for home education be fitted with software to monitor exactly what the young person was looking at.
Recording a verdict of suicide, Coroner Dr Emma Carlyon said she would be asking the government to adopt the policy nationally.
She said: "Care should be taken to ensure that adequate safeguards are installed to prevent users from accessing inappropriate and potentially harmful sites and from engaging in social networking sites which potentially could expose the child to risk.
"When reliance is placed on parents to monitor computer use in these circumstances, regard should be had to parents' computer literacy and cognitive skills."
She had been given a computer by Notschool.net, a government supported programme for teenagers unable to engage in traditional education.
School bullying
The inquest at Camborne Magistrates' Court heard Simone's parents, who both have mental health problems, had no computing skills and were unable to monitor her use of the computer at the family home.
Simone's home life was "chaotic and cluttered' and she had previously briefly been placed on the council's register of vulnerable children. the hearing was told.
She had also seen her GP over mental health problems linked to school bullying, which had improved after she left the school.
A review into the case by the multi-agency Cornwall and Isles of Scilly Safeguarding Children Board said Simone had been excluded from two primary schools and became "increasingly withdrawn spending much of her time in the family home".
It said: "The key area of learning identified in the review relates to the need for adult and children's services to work together to provide holistic support to families, particularly where there are mental health issues which could impact on an adult's parental capacity."