Cornwall Children's services 'improving' says Ofsted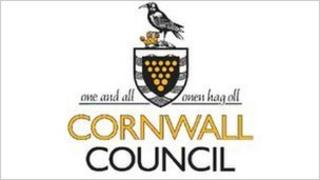 Cornwall's Children's Services has improved its effectiveness at keeping children and young people safe from harm, according to Ofsted.
The report is a turnaround from the "inadequate" rating in 2009, which identified failings and resulted in an external expert monitoring the service.
The inspectors examined several cases and interviewed the professionals responsible for some of them.
Ofsted inspectors made the unannounced visit to the department in December.
Neil Burden, the Council's Lead Member for Children's Services, said: "Credit must go to the whole team.
"We are not there yet but we will get there. We know that the systems and procedures which have been put in place need time to grow."
Ofsted's latest report praises the positive progress which has been made in addressing the areas of improvement identified in a 2011 report.
The latest report said "a rigorous system of quality assurance and performance is in place which includes practice standards and random case audits.
"Decision making in both the single referral unit and the assessment teams is appropriate and timely."
After the 2009 inspection, Lucy de Groot, was appointed by the government to investigate and monitor Cornwall's children's services.
She said: "I started in January 2010 and it's fair to say that it has been a tough journey, but I think we have made some real progress which the unannounced Ofsted inspection confirmed.
"I don't think any of us would want to underestimate the extent of the work still to be done, but I am very clear that there has been real progress."
Trevor Doughty, the Council's Director of Children's Services, said: "Whilst the Ofsted inspection at the beginning of 2011 identified progress, this inspection provides further proof that the quality of the Council's services is rapidly improving."