Time Bank 'skills swap' expanded in Cornwall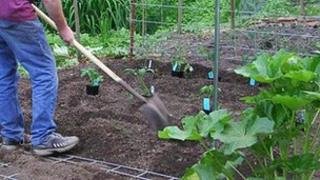 A scheme that encourages people to use their skills to help each other out, has been expanded across Cornwall.
The idea of the Cornwall Time Bank is to "bank" the amount of time taken to do a job, which can then be swapped for another skill.
Set up in St Austell two years ago, the Time Bank was awarded money from the Big Lottery Fund to expand.
The additional Time Banks are in Bodmin, Liskeard, Newquay, Truro, East Pool and Hayle.
No charge
The type of skills most commonly swapped include car washing, baking, computer skills, ironing, dog walking and general Do-It-Yourself.
"Basically it's the type of thing you might ask a neighbour to help you out with," organiser Emily Hudson told BBC News.
Ironing, which might take an hour, could then be swapped for an hour of gardening.
Skill swaps are free and the only charge involved would be if a swap incurred a cost - such as the ingredients for baking a cake.