Eden Project offers gardening tips at Truro Library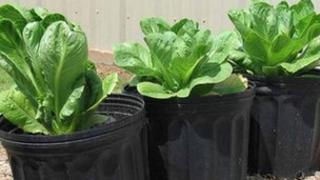 Gardening advice is being offered to green-fingered enthusiasts living in Cornwall.
The Eden Project has arranged a series of one-hour weekly workshops at Truro Community Library.
They include techniques on containers, composting, maintaining allotments and growing windowsill plants.
The indoor classes run three times a day every Friday until 2 March and each session costs £8.50, which includes the plant and material.
Inclusive activity
The Eden Trust has been working with the community library to help create a community garden in the city.
The workshops have been designed to help the community learn basic gardening skills enabling them to also create their own gardens at home regardless of space.
Organisers of the community garden project say gardening promotes a healthy and active lifestyle, enhances the local environment and is an activity everyone can participate in.
Places on the courses can be booked through the Eden Project.