Porthcurno Telegraph Museum awarded £1.5m in grants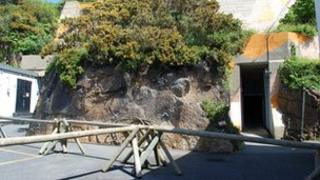 Cornwall's telegraph museum has won grants totalling £1.56m.
The money for the Porthcurno attraction includes £1.44m from the Heritage Lottery Fund and £125,000 from the DCMS/Wolfson Museums Improvement Fund.
The museum said the money would go towards a £2.68m project which aimed to help preserve its collection and its Grade II listed Edwardian building.
The museum celebrates the role played by the village for 100 years in the world of international communications.
At one time Porthcurno was the largest cable station in the world, with its telegraph centre being the hub of international cable communications from 1870-1970. Up to 14 cables ran from its beach.
Porthcurno was also a training college for the communications industry until 1993.