Cornish rowers to join Queen's Jubilee celebrations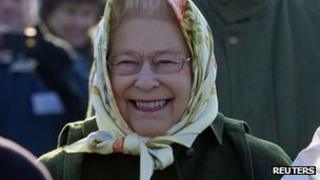 Rowers and sailors from Cornwall are to join hundreds of others to celebrate the Queen's Diamond Jubilee.
Vessels including pilot gigs, a Cornish surfboat and the St Michaels Mount State Barge will travel down the Thames on 3 June as part of a huge pageant.
It will be one of the largest flotillas ever assembled on the river, with about 1,000 vessels taking part.
The Spirit of Chartwell will be the Royal Barge carrying the Queen in the river pageant.
Nick Holmes, from the Boscastle and Crackington Haven Gig Club, said: "I think the greatest difficulty is going to be controlling ourselves and the boat and keeping it on station."
The vessels from Cornwall will be part of a seven mile (11km) long flotilla.
The pageant will include about 25 miles (40.2 km) of Thames river bank and will pass under 14 bridges.