New volunteers to keep St Cleer memorial hall open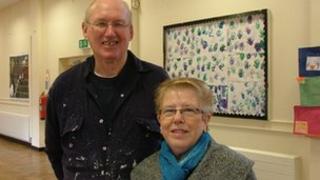 A memorial hall in south east Cornwall is to remain open after new volunteers came forward to help run it.
The four existing trustees of the hall in St Cleer, near Liskeard, are resigning for age and health reasons.
Under Charity Commission rules, if they were not replaced, the hall would have faced closure at the end of March.
Fifteen people have volunteered to be trustees. The retiring trustees said they were delighted the long-term future of hall had been secured.
After 36 people attended a public meeting, in addition to the 15 trustee volunteers, another 10 offered to help.
The hall was built in 1954 in memory of the local men who gave their lives in World War II.
Its closure would have left groups such as St Cleer Pre-School - which has used the hall for 30 years - without a permanent home.
Two cleaners also faced losing their jobs.
The hall, which boasts a recent £40,000 extension housing a meeting room and kitchen, is also used by the local children's club, brownies, a gardening club and several other organisations.