Cornwall gay youth centre to open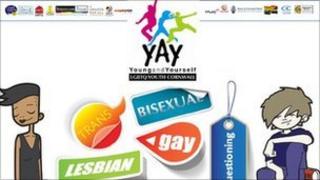 The first centre in Cornwall supporting young lesbian, gay, bisexual and transgender people is opening on Thursday.
The centre in Truro has been set up by LGBTQ Youth Cornwall and will be open to people aged up to 25 across the county.
It has been partly financed with a £9,000 grant from Children in Need.
Centre trustee Simon Hill, who is also a police officer, said there was a real need for it.
He said that anecdotal evidence showed there were still major problems for youngsters in the county when they revealed their sexuality.
Mr Hill said some were thrown out of home or became the subject of bullying.