London 2012: Cornwall leaders in Olympic torch row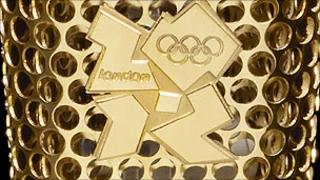 A row has developed in Cornwall over who will officially represent the council at the Olympic torch relay ceremony at Land's End in May.
Cornwall Council said the disagreement was over whether the chairwoman Pat Harvey or the leader Alec Robertson should take precedence.
One role is non-political, the other is the head of the ruling party group.
Independent Councillor Andrew Wallis is attempting to resolve the issue by putting it before the full council.
The Local Government Act 1972 sets out that whoever chairs the council is the civic head of the authority and is given precedence at civic events.
Mr Wallis said: "The perception may be that it is an internal squabble between two councillors, but the aim of the motion I am putting forward is to re-establish the role of the chairman."
Mr Wallis said he hoped the motion would "re-clarify the role" for Cornwall councillors so there could be no uncertain terms that "any civic role is led by the chairman".
The chairman or woman of the council is a non-political role representing the whole of the authority, which Mr Wallis said was "very important".
Both Ms Harvey and Mr Robertson have declined to comment.
From Land's End on 19 May, the Olympic flame will be carried 8,000 miles around the UK to the Olympic Stadium on 27 July.