Rock Oyster Festival ticket sales suspended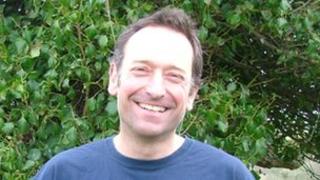 Ticket sales for the third Rock Oyster Festival, due to take place in June, have been suspended.
The decision was taken after councillors imposed new licence conditions for the event, which is held in St Minver in north Cornwall.
Organisers said the new noise limits made the festival "unworkable".
The limit was imposed following a complaint about late-night noise from the site during last year's weekend-long food, music and arts festival.
'Final straw'
The 2011 festival saw nearly 3,000 people attend over the weekend to see acts including: The Destroyers, Ruarri Joseph, Bentley Rhythm Ace and the Easy Star All Stars.
About 15 acts are listed to appear at the 2012 event.
Cornwall Council's licensing act sub-committee ruled that loud music in 2011 was a public nuisance, leading to itimposing restrictionson night-time noise levels for the 2012 festival.
Organiser Charlie Anderson said the council's ruling was the "final straw".
He added that the new framework was "unworkable and is simply not viable".
Tickets sales have been suspended until a final decision is made on the festival's future.
Allan Hampshire, head of public health and protection at Cornwall Council, said: "The council has a duty to investigate and monitor events when noise complaints are received.
"My officers have worked with the event organiser to try to resolve noise problems and sleep disturbance experienced by neighbours.
"Unfortunately, an agreement could not be reached and we believe it was our duty to submit a request for a review of the licence.
"I am unable to comment further at this stage as the event organiser and interested parties may wish to challenge the committee's decision by appealing to the magistrates' court.''
If it is cancelled, organisers said ticket holders would get a full refund.