St Dennis incinerator objectors await appeal ruling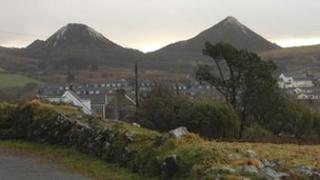 Residents in a Cornish village must wait for the results of a hearing into a planned incinerator in St Dennis.
Legal arguments hinge on whether a full environmental assessment was carried out into the effects on air quality.
Cornwall Council has said the scheme is vital to avoid paying large sums for waste to be sent elsewhere but objectors claim it could harm people's health and the environment.
No date has been set for the results of Monday's Court of Appeal hearing.
Waste contractor SITA came up with plans for an incinerator at St Dennis in 2006 but councillors rejected the bid in 2009 which led to the firm appealing against the decision and resulted in a public inquiry.
The Secretary of State, Eric Pickles, later granted planning approval but this was challenged by protesters in the High Court.
In November, Mr Justice Collins ruled that the environmental impact of the £117m plant had not been properly considered.
Mr Pickles then lodged an appeal against that decision at the Court of Appeal.
Objectors to the incinerator have previously stated that they would be prepared to "fight it all the way to Europe".
SITA has continuously claimed that a waste from energy plant was the right solution for Cornwall.