Patients face parking limit at Truro Health Park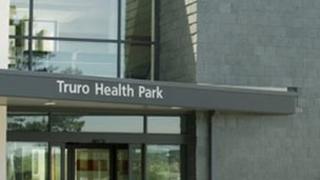 A two-hour parking limit is to be introduced at a health centre in Cornwall.
Cornwall and Isles of Scilly Primary Care Trust (PCT) said a "small number of shoppers and local residents" have been parking at Truro Health Park.
The site, which houses two GP practices and community health services, has 78 parking spaces.
People who park for more than two hours could be fined unless they can prove a health appointment has overrun.
Bridget Sampson, the PCT's deputy director of primary care, said the changes were being made to prioritise parking for patients to ensure they had proper access to clinical services.
"Patients using the car park properly have nothing to fear - we will make sure genuine cases are treated fairly," she said.
"We are not introducing parking charges but we do need to ensure the parking spaces are used for their proper purpose.
The number of parking spaces on site for staff will be reduced and patients will be encouraged to stay only for the length of their appointment, in order to free up spaces for other patients.
Cameras are being installed at the health park and signs put up warning that people who park when they are not using the health centre may be issued with a parking ticket.
The £20m health park, on the site of the old city hospital, opened in 2010.