Rare ring-tailed lemur born at Newquay Zoo in Cornwall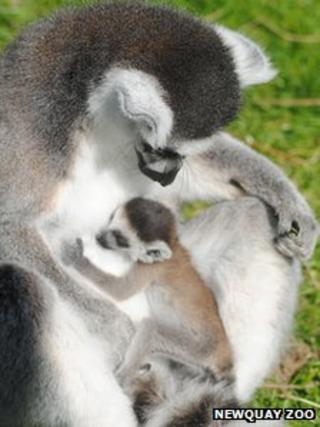 A rare ring-tailed lemur has been born at Newquay Zoo in Cornwall.
The baby, which is believed to be male, was born to parents Jill and Harrison, a zoo spokesperson said.
The species has been classified as vulnerable by the International Union for Conservation of Nature (IUCN) due to habitat destruction.
The animals are part of a breeding programme to conserve the species which is only found in Madagascar. It is unclear how many remain in the wild.
Ring-tailed lemurs are highly social and can be found in groups of between three and 25 individuals.
The species typically lives between 16 to 19 years in the wild and up to 27 years in captivity.