Cornwall Council pension fund deficit 'more than £300m'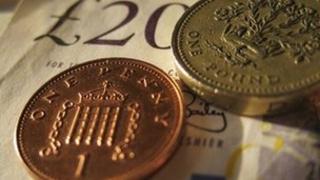 Cornwall Council has a black hole in its pension fund of more than £300m, a report by a lobby group says.
The £310m deficit - the difference between assets and liabilities - placed a considerable burden on tax payers, the Taxpayers' Alliance report said.
The Conservative-Independent unitary authority disputed the figures, saying its last valuation in March 2010 put the deficit at £289m.
It added that its projections suggested that the deficit was decreasing.
Research by the Taxpayers' Alliance, which lobbies for lower taxes and greater government efficiency, suggested there was a £54bn deficit in UK council schemes in 2010-2011.
The Cornish deficit is is more than £500 for each of the 535,000 people estimated to live the county.
The council said that its triple A credit rating should aid its recovery.