Isles of Scilly's secondary school head teacher suspended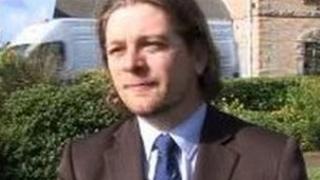 The head teacher of the only secondary school on the Isles of Scilly has been suspended, it has been confirmed.
Bryce Wilby was suspended from Five Islands School on Friday following a decision by school governors.
The school's governing body and the Council of the Isles of Scilly said an issue was being "looked into".
The Church of England school is controlled by the island's council, which will conduct an investigation, it said.
A joint statement from the school's governing body and the council said: "An issue of concern has been raised at the Five Islands School which is being looked into."