Lap dancing 'contributes to sex crimes' police claim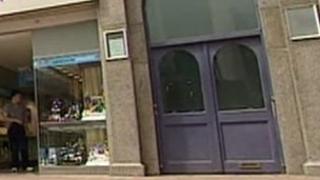 Lap dancing clubs may have contributed to sex crimes in a Cornish town, according to a senior police officer.
Insp Ian Drummond-Smith, from Devon and Cornwall Police, made his claims in a letter objecting to an application to open a new club in Newquay.
He said he was not linking the 14 rapes and 30 sexual assaults directly to the clubs, but their presence "could have been a contributing factor".
The new licence applicant declined to comment ahead of the licence hearing.
The sex crimes referred to by Insp Drummond-Smith took place in the town over a two-year period.
During that time, there were two lap dancing clubs in Newquay, although one was forced to close last year for breaching its licensing conditions.
'Low-level harassment'
Cornwall Council's licensing committee will consider an application for a new lap dancing establishment on Friday.
But the application has been opposed by police and local residents.
Insp Drummond-Smith told BBC News the presence of lap dancing clubs in an area where there were young people and a heavy use of alcohol could be a contributing factor to the sexual offences.
Tracy Earnshaw, who represents a Newquay residents' group, said local people do not want another sex club in the town.
"We have seen an increase in low-level sexual harassment and offensive comments and that's not just at night after nine o'clock, 10 or 11 - this is during the day," she told BBC News.
Last October Ms Earnshaw said previous clubs had their licences removed by Cornwall Council because of "serious, repeated and blatant" breaches.
The owner of the lap dancing club in the town was not available to comment.