Anger as Newlyn fishermen's cafe closes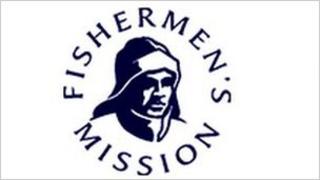 Fishermen in Newlyn say they are angry about the closure of the Saturday cafe at the Fishermen's Mission.
They say the cafe which closed last week was more like a community centre.
The mission in Newlyn, which provides practical and spiritual support for fishermen and their families, had a cafe which opened from 0800-1200.
The mission wants to spend the money instead on a superintendent serving fishermen around Cornwall.
Local skipper Kenny Downing said: "People came in at the weekends to check their boats and have a game of cards.
"It was one of the best times to have a get-together.
"This has not gone down well at all."
Cmdr Dickens said: "I am very keen to have my mission man out and about not just in Newlyn but also in the 40 ports around Cornwall.
"To to do that the cloth has to be cut appropriately.
"Having had a look at the usage on a Saturday morning it was seen as an area that wouldn't have a significant impact in terms of providing for the needs of fishermen."
The charity said in 2010 that Newlyn was among a number of missions that were to close by 2015.
Cmdr Dickens said discussions were continuing on the future of the mission.