No confidence vote for Five Islands School head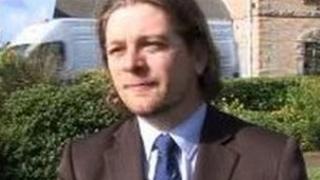 About 70% of staff from the only secondary school on the Isles of Scilly have submitted a vote of no confidence in a head teacher who was suspended.
The 49 employees of Five Islands School made their views known through a whistle-blowing procedure, the Isles of Scilly Council said.
Bryce Wilby was suspended in May. He said any investigation would show he had done nothing wrong.
A report in to the matter is expected in two to three weeks' time.
Whistle-blowing 'taken seriously'
Five Islands School is a Church of England school and is controlled by the island's council. It has about 250 students.
When Mr Wilby was suspended, the school's governing body and the council said "an issue" was being looked into.
They later said "apparent financial irregularities" were being investigated after a routine audit of finances.
However, the council said the issues were separate from the events surrounding the suspension.
In response to the no-confidence vote, the director of adult and children's community services, Penny Penn-Howard, said the local authority took all whistle-blowing very seriously, and it was determined to fully investigate all issues at the school.
She added that attempts were being made to improve morale using a consultant head teacher from North Somerset Council.
Mr Wilby, who had been the school's head teacher for more than three years, previously told the BBC he was confident any investigation would show he had done nothing wrong.
The council said a report into the situation would be presented to the school's governing body in two to three weeks' time.