Bodmin dog walker threatened with knife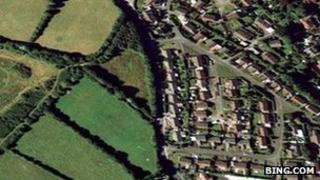 A woman was threatened with a knife as she walked her dog in a Cornish town, police have said.
The woman was confronted by a man who threatened her with the military-style knife in Beacon Road, Bodmin at about 20:20 BST on Sunday.
The man is described as white, 5ft 6in (1.67m) tall, in his 50s, with short, greying hair. He looked "haggard" and may be homeless, police said.
Anyone with information is urged to contact Devon and Cornwall Police.