St Austell homes plan gets fake objection letters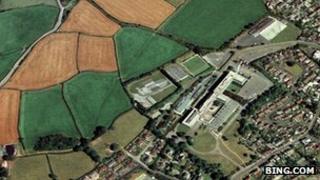 A number of fake letters of objection have been sent to Cornwall Council against plans for 300 new homes.
The authority confirmed it was investigating 31 letters against plans by Wainhomes for 300 houses near Cornwall College in St Austell.
The alarm was raised by a St Austell householder who got an acknowledgement from the council for a non-existent letter of objection.
In total there have been 1,600 letters of objection.
The developer Wainhomes wants planning officers to scrutinise all of them.
Managing director Bob Taylor said: "It is a matter of great concern if there are people out there trying to hijack the planning process to the detriment of local democracy, when all we are trying to do is build something that meets local needs."
'Content not numbers'
Cornwall Council has now said 31 people had contacted the planning department complaining they did not write letters of opposition submitted in their names.
A council spokeswoman said: "Cornwall Council is examining the information concerning letters commenting on this planning application."
She added that in deciding on the application, the council would focus on the content of letters rather than the number of letters received.
It was up to up to individuals to take legal action for fraud.
The planning application is due to be discussed in September.