Mary Portas defends free rent plan for Liskeard shops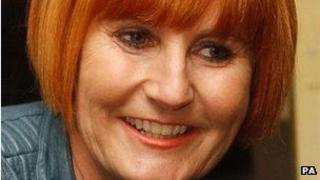 Retail expert Mary Portas has defended plans to offer free rent on empty shops in a Cornish town, following criticism from traders.
She suggested the plans for Liskeard, one of 12 so-called Portas Pilot towns to benefit from a £100,000 grant.
But current traders have said the plans would lead to "unfair competition" and "penalise existing traders".
Ms Portas said the scheme would fill empty shops and revitalise the town. She has offered to meet traders.
"This is an opportunity to regenerate as a short-term, to get footfall back into the town and then every retailer will benefit," she said.
"It's better to have something happening in a shop than nothing.
"We're not creating a fairy empire, in the end you will be paying rent, what I'm saying is establish your business first so that a year down the road they can pay it."
'Fairy empire'
Businessman David Wildey, who has two shops in Liskeard, said: "In principle it's a great idea but the landlord is not going to give them a rent-free year and let them walk away. He's going to want some sort of commitment.
"Any help is good but it's not clear how that's going to work."
Ms Portas said that the scheme, for the only Portas Pilot scheme in Cornwall, was still in the planning stage but added that if landlords were happy to offer current tenants free rent for a year "we'll talk to them".
She said: "The more footfall that we generate the more profitable their business is going to be - it's as simple as that."
Liskeard is one of 12 towns to receive £100,000 as part of the government-sponsored scheme to spruce up High Streets.