Rifles and air guns used on gulls in Falmouth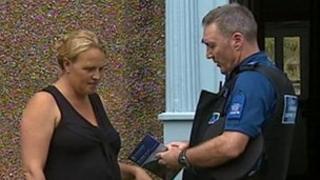 People are using air guns and rifles to target gulls in a Cornish town, police have said.
Devon and Cornwall Police said it had received five reports from Falmouth residents whose windows had been damaged by pellets.
The force said it was illegal to kill the birds, and an offence to discharge an air weapon in public.
It added anyone involved in the "dangerous" activity should stop before a "very serious incident" occurred.
Lily Pridie contacted police after one of her windows was broken.
She said: "I came home and there was a big hole and glass all over the floor.
"I thought it may have been a bird, but having spoken to another neighbour they revealed that somebody had an air gun and shot at the window."