Cornwall Animal Hospital shop manager guilty of stealing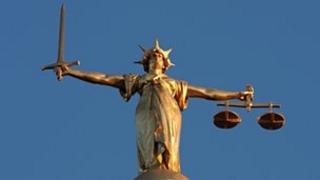 A former shop manager of a Cornish charity has been ordered to pay back more than £3,500 he admitted stealing.
Leslie Browning, 51, who now lives in Wales, was manager of the Cornwall Animal Hospital's Falmouth shop.
Truro Magistrates' Court heard he used the stolen money to help pay for his mortgage, debts and travelling to care for his wife who had cancer.
Mr Browning was given a curfew order for six months between Monday and Friday 19:00 and 07:00.
Missing payments
Prosecuting, Alice May said the charity had noticed discrepancies in the amounts being sent to their headquarters near Redruth between 2011 and early 2012.
The court heard that there were 73 late payments and 26 payments were not made. It was not until March 2012 that these discrepancies were found.
Ms May said Mr Browning, of Derwendeg Avenue, Pontypridd, told police he was struggling financially and was only "borrowing the money".
Defending, Lucy Bryant said Mr Browning was a full time carer to his wife and they also have a 14-year-old son.
She said it was out of character for Mr Browning and he was not coping financially, but he accepted he had done something wrong.