Cornwall Council halts privatisation plan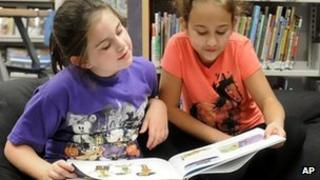 Cornwall councillors have voted unanimously to halt a deal which would have seen some public jobs and services moved into the private sector.
They voted to review the proposal but also to consider other options.
Conservative leader Alec Robertson, who wanted to push ahead with the plans, was removed last week following a no confidence vote.
New leader Jim Currie, who has been opposed to the new contract, said it was vital to get the decision right.
'Huge opportunity'
He said: "We need to move quickly, but we need more evidence.
"Just cheering for something isn't good enough."
Services including libraries and benefit payments would have been taken over under the deal which a report to the council claimed would save at least £2.5m a year.
Alex Folkes, deputy leader of the Liberal Democrat group, said: "I believe we should be looking at sharing our services with other public sector bodies in Cornwall, but without the need for a private sector partner."
Conservative Steve Double said: "I am delighted that it is still alive and that we're going to look at it more closely.
"I believe this is a huge opportunity for Cornwall."
Taking the place of four councillors who quit the cabinet last week are Independent councillors Bert Biscoe and John Pollard, who take on transport and localism.
Conservative Fiona Ferguson will hold the corporate resources brief and Conservative Stephen Rushworth takes over economy.