Goonvean china clay staff taken over by Imerys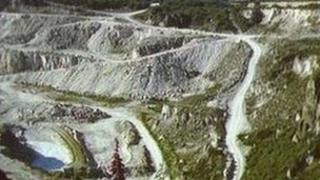 More than 100 china clay workers from Cornish company Goonvean are being transferred to the neighbouring minerals giant, Imerys.
Imerys has bought the china clay operations of Goonvean and is merging them with its existing structure.
The transfer of the 140 Goonvean workers brings the total number of those employed by the French firm in the county to more than 1,100.
Goonvean had owned six sites in mid-Cornwall.
Goonvean's aggregate activities, which include selling materials for construction building after it has been removed from china clay, were not changing hands, managers said.
The china clay industry in Cornwall was started nearly 300 years ago by English China Clays, which was taken over by Imerys in 1999 for £756m.