Patients' concern for Cornwall's mental health day centres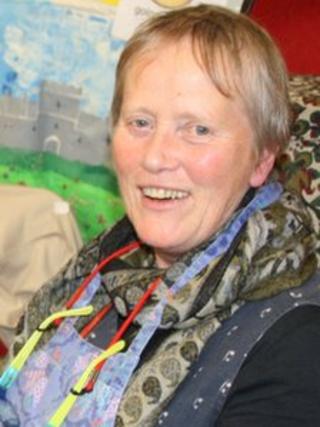 Mental health patients in Cornwall have expressed concern over the temporary closure of some day centres.
About 350 people use the centres, which support adults recovering from a mental illness, but some claim they are often closed because of staffing problems.
The Cornwall Partnership NHS Foundation Trust (CFT), which is responsible for the centres, admitted there had been problems.
The trust said it hoped to increase the services available to clients.
The centres are located in Penzance, Camborne, Truro, Falmouth, Newquay, St Austell, Bodmin, Liskeard, Bude and Launceston.
'Life saving'
Gabrielle Goodchild suffered a severe mental breakdown 30 years ago and has been attending the Bude day resource centre for 10 years.
She said: "My worry is that the service is being reduced and that people are going to be excluded from it.
"My observation is there are fewer staff and fewer hours already."
A spokesperson from the CFT said the staffing problem had been down to sickness, and staff from other centres had been brought in to provide a "core amount of service which has meant not all the centres were open on every single day".
The CFT said when this happened, clients were informed of the reasons.
Colin Quick, the CFT's associate director of community services, said: "What's very positive from the trust is the commitment to make sure all areas stay open.
"This is the point that we move forward and we say actually we know we've done some good things, we know some areas we want to improve on and this is the package we can put in place.
"We know there's a lot of work to be done, but we feel this is a real opportunity to create a service that both those who provide it, and those who attend it, can be truly proud of."
Judith Cook, from the mental health advocacy service, SEAP, said: "People often say to me having access to the centre and the support they get there enables them to step out into the wider community.
"People have said to me they have been literally life saving."
She added that proposals to reorganise the service had caused users to be anxious about the future.