Cornwall councillors approve 'unfair' tax proposal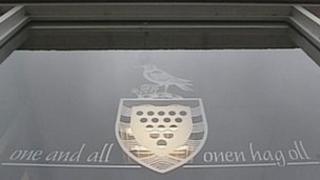 Working-age council tax benefit recipients will have to pay at least a quarter of their bill, Cornwall councillors have decided.
Councillors passed the proposal earlier, by 55 votes to 42, with two abstentions.
A Lib-Dem amendment to meet the funding gap by cutting spending on agency staff instead was defeated.
From April, the authority will take over allocating the benefit from central government with a cut of £6m.
'Unrealistic and unfair'
Alex Folkes, the Lib-Dem deputy leader, who put forward the defeated amendment, said: "We were trying to save 26,000 of the poorest families in Cornwall from a tax rise that will average £265 a year.
"You can't get money from people who have none. It's unrealistic and unfair."
The council voted to pass the measure with the addition of a £1.25m support fund for the worst-off.
Jim Currie, the leader of Cornwall Council, said: "You can't win. We don't like doing it.
"We will do our best for everybody. Those who benefit from our relief scheme will be the ones who deserve it the most."
Earlier this month, Cornwall Council's cabinet voted in favour of a council tax rise of nearly 2% in its draft budget proposals.
The 1.97% increase would be equivalent to 42p a week on a Band C property for Cornwall's householders.
The increase, which would come into force in April, follows a two-year council tax freeze and will "help plug an expected £6.4m budget shortfall".