Cornish Community Banking credit union gets new board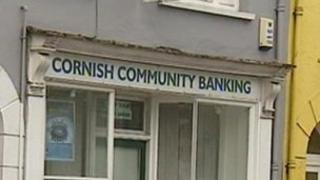 Members of a troubled credit union in Cornwall have voted in a new board of directors.
The former board of Cornish Community Banking (CCB) had said it was "nearing insolvency" and suspended giving loans, causing difficulties for many members.
Members chose the new board at a meeting in Truro City Hall on Tuesday.
New board member Oliver Baines said he and his colleagues planned to provide a reliable service for members after what had been a "difficult time".
Winding up 'unnecessary'
CCB warned it was close to insolvency last autumn, resulting in some members being unable to get loans they were relying on.
Mr Baines said members voted in the new board because they felt the union still had a future.
He said: "We felt that the [former] board had committed itself to winding up the organisation when we thought there was no need to do so, and members have supported that position.
He said the new board was working on a development plan for the organisation.
The union, which has about 2,500 members, had previously received "significant" grant funding from Cornwall Council and central government to help "grow" the business.
But the Department of Work and Pensions growth fund initiative finished last year and the funding was withdrawn.
In November, CCB's board proposed a merger with Kernow Credit Union but the proposal was rejected by the members.
The Financial Services Authority said it has been in regular touch with CCB.
It said it was aware of the issues facing the group but it was not insolvent at the moment.
Former board members have been unavailable for comment.