Poltair Hospital chiefs 'to be quizzed' over bed closures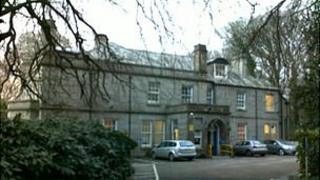 Community health chiefs in Cornwall will be questioned about a hospital's future after the closing of inpatient beds last year, an MP says.
Operator, Peninsula Community Health (PCH), closed the 10 beds at Poltair Hospital in Penzance in October because of staff shortages.
They were expected to remain closed until at least April, managers said.
Liberal Democrat MP Andrew George said greater transparency was needed in future planning.
Elderly population 'suffering'
Although closed to inpatients, the remainder of the community hospital is operating as normal, with out-patients' daytime clinics unaffected.
Mayors and health campaigners in west Cornwall met in Penzance to discuss the situation, agreeing to ask Cornwall Council to use scrutiny powers to investigate the ongoing closure.
Mr George, MP for St Ives, said he would further press health bosses on Poltair's future, as it "had suffered under staffing and the closure to inpatients was intolerable in a community with such a high elderly population with significant health needs.
"It looks almost as if it's part of a long-term plan that has been kept from the local community.
"Transparency and openness are really fundamental to the future to what are community services."
PCH, a not-for-profit organisation, was awarded a four-and-a-half year contract to run 14 community hospitals in October 2011.
It has yet to comment further on the situation at Poltair.