Cornwall jobless claimant count down 147 in February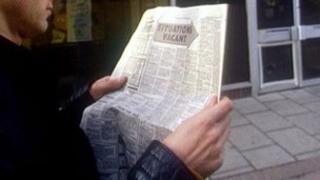 There was a slight fall in unemployment in Cornwall last month, according to the Office for National Statistics (ONS).
Figures show 10,462 people were out of work and claiming jobseeker's allowance in February- 147 fewer than January.
In percentage terms, the county has a rate of 3.2% - lower than the UK's seasonally-adjusted rate of 4.7%.
Nationally, the claimant count fell by 1,500 to 1.54 million - the lowest since June 2011, according to the ONS.